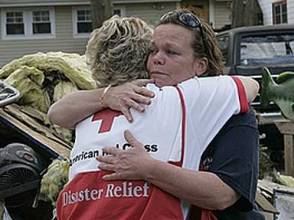 This past year, Mother Nature presented us with floods, earthquakes and volcanic eruptions the wreaked havoc across the globe. However, amidst all of the tragedy that came from these natural disasters there was a silver lining. For it is only during times of such tragedy that people are able to show their full potential in their willingness to help a fellow man.
Assistance, both financial and physical, was unprecedented as individuals, businesses, foundations and volunteer groups donated millions of dollars to fund relief efforts. And although there is nothing novel about an outpouring of support in the wake of a natural disaster, the medium through which people provided aid was very different than in years past.
According to the Mobile Giving Foundation, Americans used their cell phones to send text messages in which they pledged more than $30 million for Haitian relief efforts in the less than 10 days.
Read more »